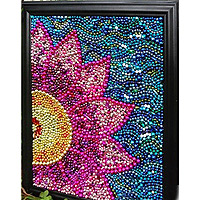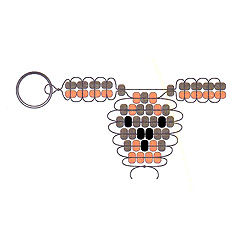 Crafting is so much fun! I think I could do it every day if time would allow. My craft room is overflowing with craft supplies that all scream to be used. I love to make the rounds on yard sale day and it takes all of the will power I can muster to not buy up all the cool craft supplies that I just know I could do something with.
If you love to make crafts then this is the place for you. We have lots of free craft patterns and ideas for many craft projects including christmas craft patterns and free bead patterns with more patterns and topics in line to be added.
I realize that this size is sorely due for fresh update but alas, that takes time too. With a job, a family and 6 grand kids it will just have to wait for another day. Until then we will just keep on sharing.
Lots of new craft ideas along with some old fashioned and traditional patterns too.
You will want to bookmark this site and check back often for new additions.
Do you make your own creations? Would you like to share them with others? Please share them with us! We would love to include them on one of our websites. Please contact us for more information.
Note: Please share your photos of crafts you finished using patterns on this site. I have more patterns that I can put on the site but I do not have any good photos to go with them.